Our Services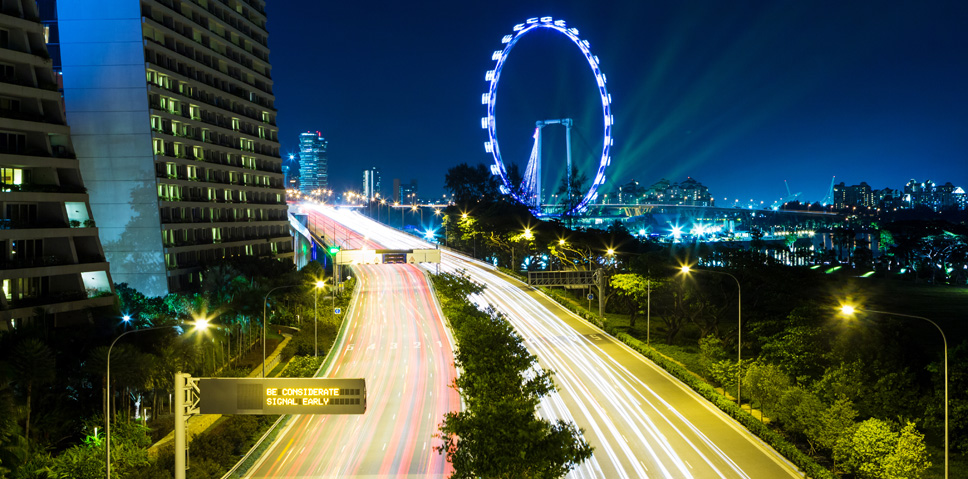 Guarantee Satisfaction!! Your Comfort is our TOP Priority!!
On request, we are able to provide baby seats on our vehicles.
We organize One to Five days trip in Malaysia:
1 Day – Johor Bahru Day Tour
2 Days – Malacca & Johor Bahru
3 Days – Kuala Lumpur, Malacca & JB
3 Days – Genting, KL, Malacca & JB
4 Days – Penang, George Town, KL, Malacca…
We provide chauffeur service for Family's trip to Malaysia – up to Penang.
Plan your own Private trip with your Family or Friends!
We can provide the following Transport Services:
CORPORATE TRANSFERS & CONFERENCES
Your appointment in style, class and on time – every time.
Harry Limo offers you the opportunity to relax in comfort between busy schedules.
CORPORATE SERVICE
If it's for your employees arriving for an important meeting or flight on time, or for your important clients arriving and departing in a luxurious chauffeured car which calls for a very small margin of error, Harry Limo understand this and will do our utmost to achieve the best service possible for you.
Special Events
Harry Limo can help tailor packages from dining experiences to intimate tours in Singapore. These packages are just some examples of how a limousine service can compliment a perfect evening with that special someone. Ask us more about how Harry Limo can assist you in your perfect day out.
Special Occasions
There are times when you feel an event warrants a more elegant, lavish and sometimes discreet form of luxury transport. Hiring Harry Limo offers all of these aspects and our professionalism will make sure that special event will always be an everlasting memory.
Airport Transfers
Harry Limo's professional fleet can make sure you have a smooth and stress free transition to your final destination. Our professional chauffeurs are always on time and reliable.
Travel from Singapore Changi Airport, Singapore Cruise Centre or any Gateways in Singapore to your Singapore City Hotel, Sentosa Island and Resort World Hotel or Residency. Transfer services are available 24 hours a day (Everyday). Choose between a 4-seater, 7-seater,13-Seater, 19-Seater or 44 Seater for a limousine transfer with your own space for your family or VIP guest.
After your collection of luggage from the luggage belt, you and your guests will be met at the exit of your luggage belt, in the Arrival Hall by the driver who will be holding a sign with the lead passenger's name.
Sight-seeing
Learn about Singapore from a Native. We can tailor packages for City Tours around Singapore with our knowledgeable and experienced drivers.
AIRPORT TRANSPORTATION
We know that every trip you have to take to or from the airport is stressful and there are a lot of last minute things that you need to take care of and for this reason driving yourself or having family or friends drive you is not something you should have to deal with. Call us and give us your travel information and with that one quick phone call all your travel arrangements are handled, no worries if your car will start that morning or if the weather is bad or what will happen to your car while it's parked at the airport. We will establish the proper time to pick you up in order to get you to your flight on time and our professional chauffeur will get you there in comfort.
Includes:
• Meet and greet services by English speaking representative (Other language available upon request)
• Welcome sign-age and itinerary
• Tracking of flight 3 hours before arrival and re-confirmation where necessary
• Waiting time of up to 45 mins from confirm flight landing time*
• Customer Care service
• There are no additional charges for reservation & advance booking
*All arrival transfers enjoy a waiting time of up to 45 mins from confirm flight landing time, which allows sufficient time to proceed from the plane to clear customs to the arrival hall. A waiting time charge of $10 per 15 mins block will commence after the initial 45 mins.
Excludes
• Gratuities
• Excess luggage charges (where applicable)
• Credit Card payments: Administrative charge and GST (Goods & Service Tax)*
*Additional 10% administrative charge and 7% GST(Goods & Service Tax) surcharge for payment by credit card.
Info to Provide during Reservation:
Arrival flight number
Arrival date and time
Destination hotel / residential name (where you would like to be dropped off)
Hotel / residential address
Your name and contact details (and guest's details if you are not traveling)
Don't forget to book your return trip from Hotel to Airport departure transfer!
We are providing professional and reliable Limousine Service in Singapore, at one of the most value-for-service Limousine rates in Singapore. Whether you need a professional limousine service for your corporate or individual needs, a leisure tour of Singapore and or Malaysia, or just a comfortable and relaxing ride around the city, our E-Class Mercedes Limo Service and 7-seaters Toyota Alphard, 13-seater combi, 19-seater mini bus or 44-seater coach will exceed your expectations of a limousine and transport service.
FAMILY TRANSFER / TRAVEL
Whether it's for a Wedding / Dinner Ferry or a religious and related functions, our fleet selection ensures you find the right vehicle for large families or group transfers that do not fit into a 4-seater vehicle.
For families travelling in Singapore, we shall make it a breeze for you. Whether it's for pleasure or just a simple ride around town, you will enjoy your ride with Maxicab. We provide professional chauffeured limousine services in Singapore. With affordable prices.
Current / urgent bookings can be made with known availability within 15 minutes!!
Another extra and unique service provided is easy and convenient access for handicapped personnel on wheelchairs. Some of our Maxicabs are equipped with ramps for our customers on wheelchairs.
CONVENTIONS AND LARGE GROUPS TO GETTERS
With Harry Limo's large fleet of Cars, Limos, MPVs, Minibuses and Coaches, we are the perfect company to handle your large transportation needs. We can move large groups of passengers whether it's for a short trip or long distance travel. So the next time that you have a private party, wedding, family reunion, corporate meeting or anything that requires a large group of people to be transported, call on us to handle it for you with professionalism and minimum work on your part.
PROMPT TRANSPORTATION
Prompt transportation is all about style, reliability, safety and a good time. At Harry Limo, we will accommodate all of these demands. We offer top notch vehicles from 2 passengers to 44 passengers, we will also provide you with a Chauffeur that is reliable and safe. You may also book your prom transportation with us and we will provide you with a great ride for a memorable occasion.
Travel Assurance:
Travel in Ease & Style with Harry Limo
Travelling to your desired destination has never been more convenient and carefree. Time is too precious to waste waiting or queuing up for a taxi to your destination! Harry Limo's free advance booking lets you travel unhindered. Relax in comfort as professional drivers take you to your destination on time. Simply call Harry Limo and all arrangements for the provision of your transport will be managed.
HL Limousine Service charges a flat rate. This means that there are no hidden costs, surcharges or meter rates. With a one-time flat fee, you can enjoy your journey in peace of mind without worrying about costs clocking up!
Harry Limo's premium professional service makes travelling not simply a journey, but a memorable experience in a luxurious fleet of vehicles. All drivers are equipped with years of experience and are trained in customer service to readily provide assistance. Putting your comfort at top priority, drivers take only the fastest route in the shortest possible time to your desired destination. A personalized 'meet and greet' service at the airport is also value-added for arriving travelers who have booked an airport transfer with Harry Limo.
For all-rounded service and a pleasant journey that is as smooth as it is dependable, choose Harry Limo.
Quality Drivers
Harry Limo and all bus drivers are specially selected and trained to service business executives.
Our courteous and knowledgeable drivers will make traveling a pleasant experience.
Our drivers are also well-trained to make sure all trips are safe and pleasant. They are professional, reliable and efficient service drivers.
Our aim is to provide a high standard of transport service to our clients through constant checks on our buses and drivers to ensure safety of every passenger in the bus. Over the years, we have also built up good relationship & rapport with our existing clients.
Community Spirit
Harry Limo places strong emphasis on community spirit. We achieve this by creating access and opportunities for the disabled community – a community that deserves all the services enjoyed by the rest of the world. We are closely aligned with disabled organizations to ensure their members are constantly informed and benefit from our services.
Our rates are reasonable to suit your needs and budget. We strive to provide a memorable experience for you.